Brand Spotlight: The Better Milk
Urban Origins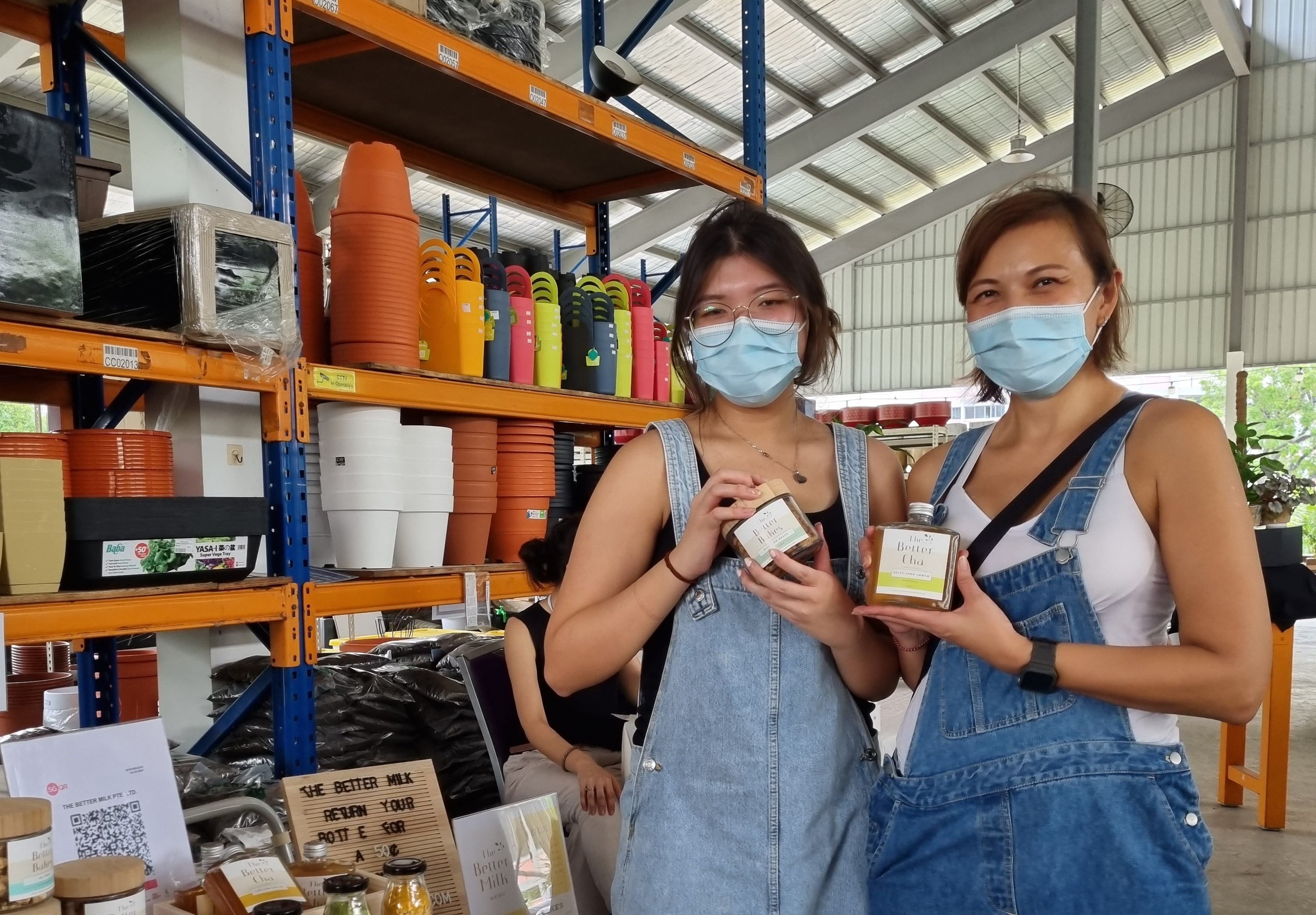 Being a local food producer in Singapore is not an easy feat. Being highly export-reliant, these small local brands have to establish themselves and put themselves under the consumer's radar while competing with large multinational companies that enjoy economies of scale and cost advantages.
Behind every local food product, there is its founder that decided to take the uphill journey to start a food business in Singapore. In this article, we sat down with the founder of The Better Milk to learn more about her business and its vision.
Give a quick introduction of yourself and your role in The Better Milk.
Hi everyone! My name is Evelyn Ong. I am the founder of The Better Milk. The Better Milk was founded about a year ago, back in 2020 and I started it because I want to share the yummy recipe that I have.
Why was The Better Milk started?
I have been producing for my own consumption for a couple of years. It also started because I was a breast cancer survivor and upon diagnosis one of the early advice given by the oncologist was to cut down on dairy products. And that is when I started to consume more plant-based plants than dairy products. I grew a liking to it and I feel that it is good for everyone and my friends to like the taste as well and that's why I started this business.
What are some values The Better Milk has?
The company has a couple of values so in addition to being plant-based, we are also very conscious about the environment. We advocate zero-waste packaging. Everything that we have comes in glass jars which allows for reusability. In our manufacturing practises, we also try to cut down on waste.
What is your favourite product sold by The Better Milk?
Our bestseller is the almond milk and our almond milk tastes very different from the store-bought milk and if you taste it you will immediately know. It is very fresh and you can taste a lot of nuts, you can actually taste the almonds in it.
My personal favourite is actually our walnut milk which is quite hard to find. You do not find walnut milk in supermarkets.
What can we look out for in the future from The Better Milk?
Every quarter or a few months we try to come out with new flavours. Recently we have launched matcha latte which is oat milk based as well as turmeric latte which is also oat milk based. Recently, as part of [pop-up] events, we have also launched a new range of products. We call it The Better Cha which is the kombucha range, as well as The Better Bakes, where we have florentines and high nut-content cookies.
Do you have anything you would like to convey to our audience?
Well, I hope you guys give our products a try. Support local, be sustainable. Mother Earth is important to us as we only have one and it is our collective responsibility to ensure that we live in a conducive environment. Again, please give my products a try and I believe that you will like it once you try it.
This interview was conducted in December 2021 by Kia En and Kai Jie.