Inside Singapore's Only Goat Farm
Lee Kia En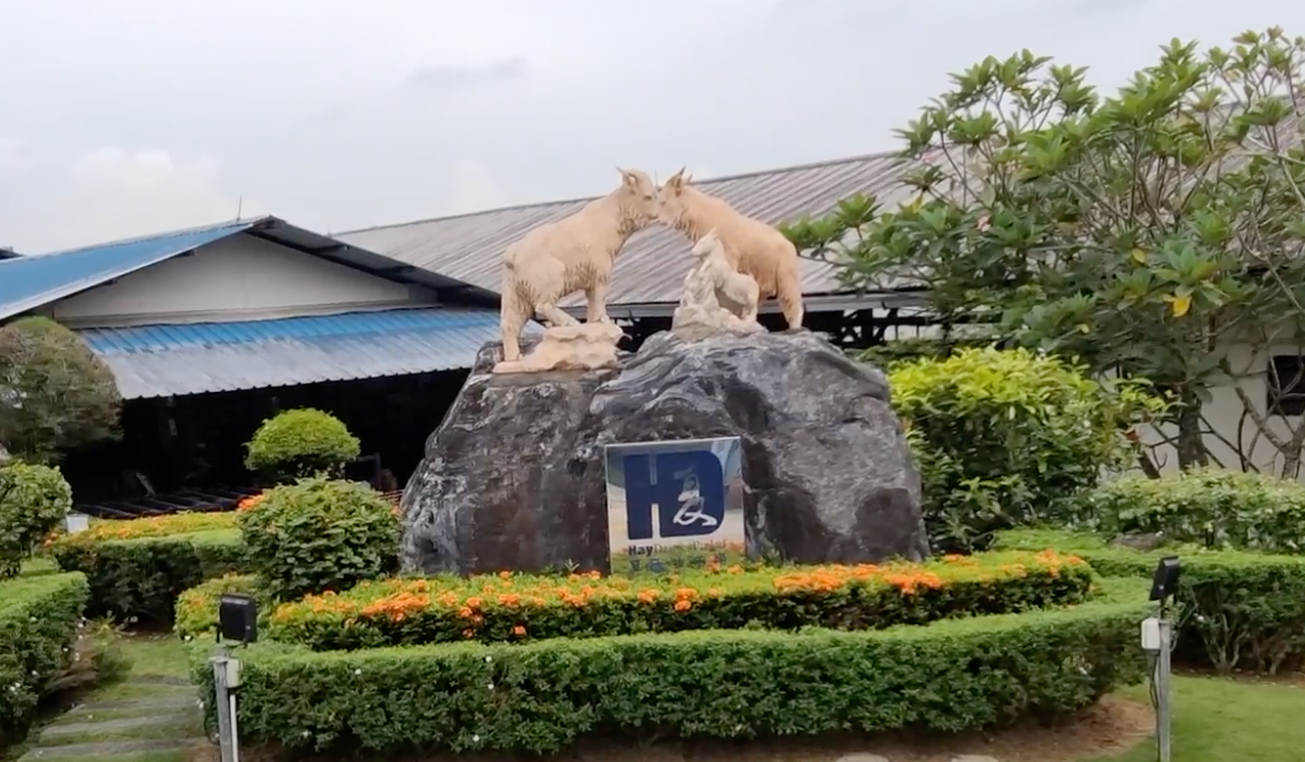 Even though you may never get to see cows or sheep grazing great green fields in Singapore, you may be surprised to find that Singapore has plenty of farms open to the public where you can get to see many animals up close. One of such farms would be Hay Dairies at Lim Chu Kang which has been rearing goats since 1988 and is currently the only goat farm in Singapore.
How it started
The farm was started in the early 20th century when the founder, Mr Hay Yak Seng, started his own farm, the Yak Seng Hay Farm, which reared ducks, chickens and pigs. Initially a teacher, Mr Hay found little interest in teaching and went to work for a hatchery. In the 1970s, Mr Hay made the decision to solely focus on pig farming, importing breeders from overseas and within the next decade, became one of the biggest pork suppliers to the local Singapore market.
However, as pig farming was slowly getting phased out in the early 80s, the farm transitioned to being a goat farm instead and with the help of the Singapore Food Agency, imported their first batch of dairy goats and officially transitioned to goat farming on 22 December 1988.
Caring for the goats
The dairy goats at Hay Dairies are domesticated and kept for milk production and their breeds are generally not sold for consumption. While cross-breeding led to the lack of pure breeds, goats at Hay Dairies are of 4 main breeds: Alpine, Nubian, Toggenburg and Saanen. As social animals, these goats are kept together off the ground which can encourage milk production and prevent catching diseases or parasitic infections respectively.
Not only do the farmers ensure good ventilation and dryness, they also have to be on the lookout for pests and predators like snakes which can be dangerous to the goats. Goats at Hay Dairies are also fed with Alfalfa Hay which is high in protein and minerals. Water and salt licks are also available for the goats to ensure that the goats have their fibre-rich, nutritionally-balanced diet.
Besides giving the goats optimal environment and food, farmers at Hay Dairies have to groom the goats, trimming their hooves and oversee breeding and birthing of kids. Most importantly, farmers have to milk the goats daily to ensure continual production of milk. Each goat can produce around 3 litres of milk daily and farmers start their milking process from early dawn to around 10:30am in the morning.
The milk produced will then be pasteurised and homogenised and sent out to be sold for delivery to customers. These products are also sold on-site along with other souvenirs such as drawstring bags and homemade goat soap.
Want to experience Singapore's only goat farm yourself?
Fret not as Hay Dairies is open for visitations as well! Open everyday except for Tuesday, visitors can visit the farm from 9.00am onwards to witness the goat milking sessions where goats queue up automatically for their turn to get milked. Visitors can also purchase Alfalfa Hay from 9.00am to 4.00pm for a once-in-a-life-time hands-on experience feeding the goats. Visitations can be free-and-easy or education tours with an experienced goat farmer guiding you along.
Overall, maintaining a goat farm is not easy, let alone producing high quality fresh goats milk and running a business. The hard work placed into maintaining a conducive environment for healthy goats cannot be written in words. Awarded with multiple certifications for excellence in food hygiene, sanitisation and processing, Hay Dairies can be considered one of the better known farms in Singapore.