Partner Spotlight: Florence Leong of KosmodeHealth
Urban Origins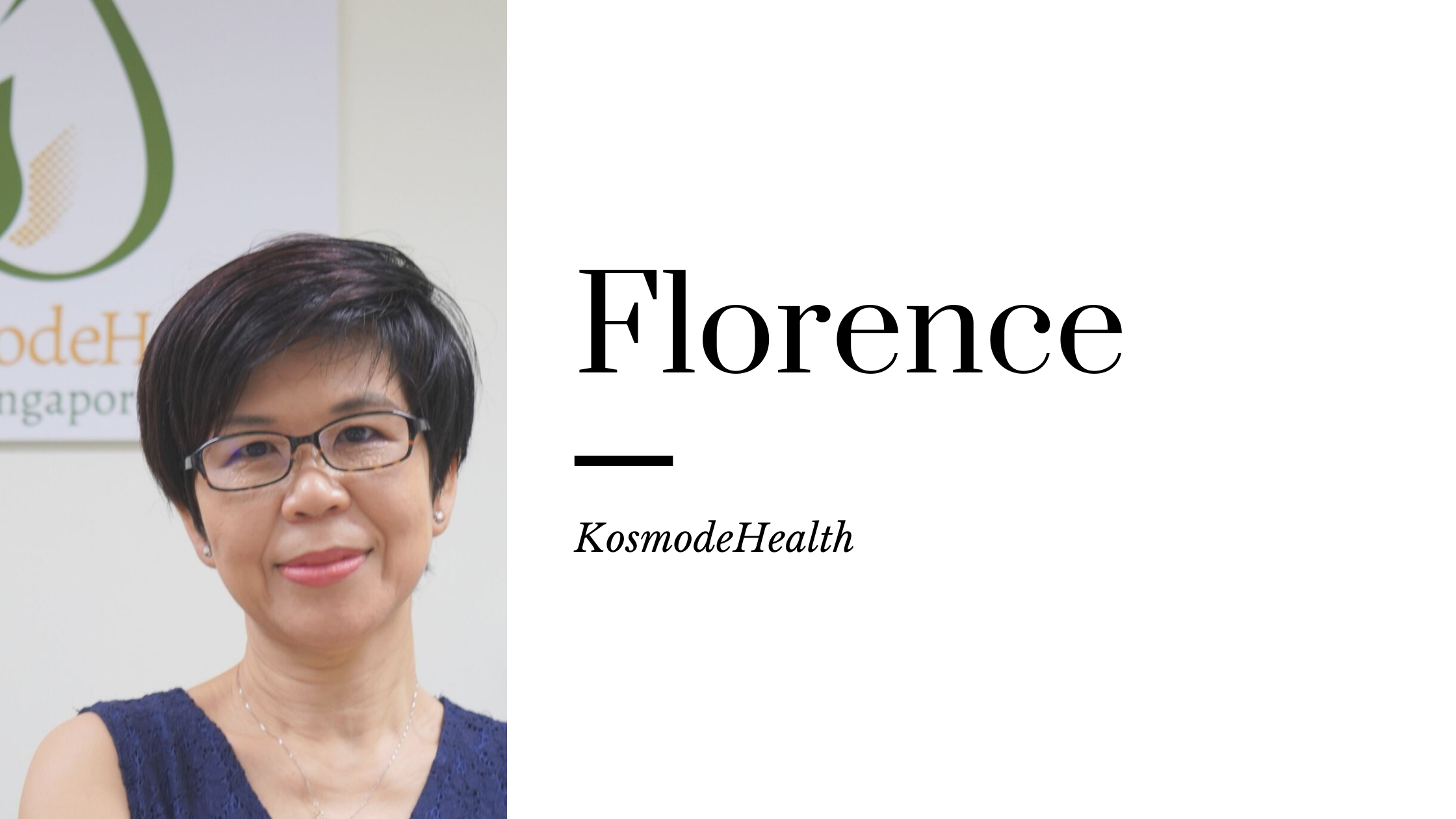 Florence is the co-founder of KosmodeHealth, a foodtech startup using plant extraction technology to enhance human nutrition. They have also created W0W® noodles – a starchless protein fibre noodle specially formulated to meet the nutritional needs of the ageing and diabetic population.
How did you get to where you are today?
Everyone knows the commitment and sacrifice needed in the startup journey.
I think what kept me going is belief – an obstinate, stubborn belief in the company's mission and impact it can create.
I feel that it is very important to have a clear and focused 'goal post' to strive towards. But throughout the journey, it is the support of the people around me that keeps me going in the face of challenges and fatigue.
I am really thankful for everyone I met along the startup journey, so many have helped along the way. Business partners and friends who shared their resources, facilities, services at 'goodwill' prices; many unselfishly share their network and bridge me to their connections; most importantly, my family members who supported me in IT, HR, admin.
In short, it is people who got me to where I am now.
What is your motivation for starting your business and what keeps you going?
The truth is I was actually in semi-retirement mode when I left the pharma industry. I just wanted to do some consultancy work, mentorship and chill.
However as a mentor, advisor, I am exposed to many exciting tech and passionate aspiring entrepreneurs, amongst whom is my co-founder, Prof Huang Dejian.
He had great tech that can make huge impact on health, he was very 'coachable' and was willing to make changes to business model and direction.
So I guess one thing led to another when there is an alignment of mission, values and complementary skill set.
What would you say to budding founders looking to start their own business?
I would say the same thing to all founders. As an entrepreneur, one must plan for success (go all out for it), yet be prepared for failure.
Start it only if you can afford to fail because the risk is high.
For the ladies, the challenge of being a founder in addition to being a wife, mother, daughter etc. is even greater.
Family support is non-negotiable, don't start a business if your spouse is not supportive. It is not worth risking your family relationship for your startup, regardless of how noble the mission is.
What does a sustainable food future look like to you?
A sustainable food future is dependent on present responsible consumption. I don't believe in 100% plant-based consumption, I believe that everything is about moderation.
It is about using the resources around us responsibly – eat what we can, use what we can and waste not.
Our identity is not linked to what we consume, what we own, what we have; be contented and don't over or under-consume.
Such individual responsibility of using what we have and wasting not is the best way to ensure a sustainable future for everything, not just food.
Updated March 2022.