Partner Spotlight: Yilina Leong of Fossa Chocolate
Urban Origins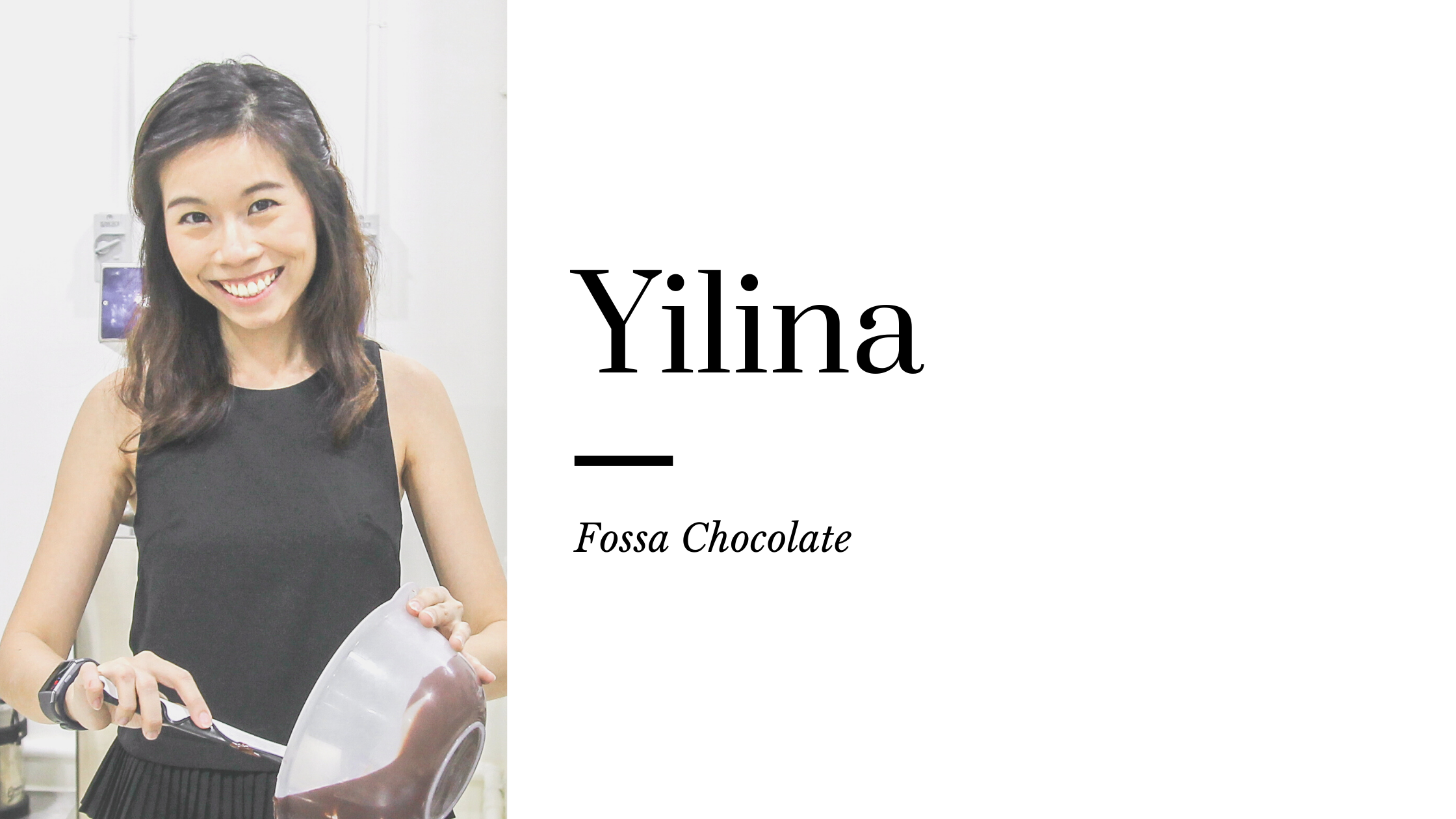 Yilina is the co-founder of Fossa Chocolate, Singapore's first and award winning bean-to-bar craft chocolate maker.
How did you get to where you are today?
Our story began more than a few years ago, when we tried a single origin chocolate bar from abroad which blew us away. It was a 70% dark chocolate bar but its flavour was full of raspberries, almonds!
But when we took a look at the ingredient list, there were only two – cacao beans and sugar. It was then that we realised that there is so much more to cacao than what we are used to; the taste of chocolates could be so one-dimensional with commercial bars yet so flavourful with the craft chocolates.
What is your motivation for starting your business and what keeps you going?
As we delved deeper and started learning more about cacao beans and various farming practices, we began to understand the differences between good quality cacao versus the commodity grade beans in terms of both flavour and sustainability.
With chocolate being a snack that is so commonly loved, it is surprising that not many of us know what actually goes on behind the scenes in the making of a chocolate bar.
With the birth of Fossa Chocolate, we hope that these knowledge we accumulated could be shared with more people in our community.
What would you say to budding founders looking to start their own business?
As Nelson Mandela said, "It always seems impossible until it's done."
Always believe in yourself because if you don't, no one else would.
What does a sustainable food future look like to you?
A sustainable food future to me is one where people make a conscious effort in selecting foods that are healthy for our bodies and the environment, instead of simply choosing the most affordable or appetising option without awareness of the ingredients used or the environment/community impacts in producing the food.
Updated March 2022.